A quick look at how your credit is reviewed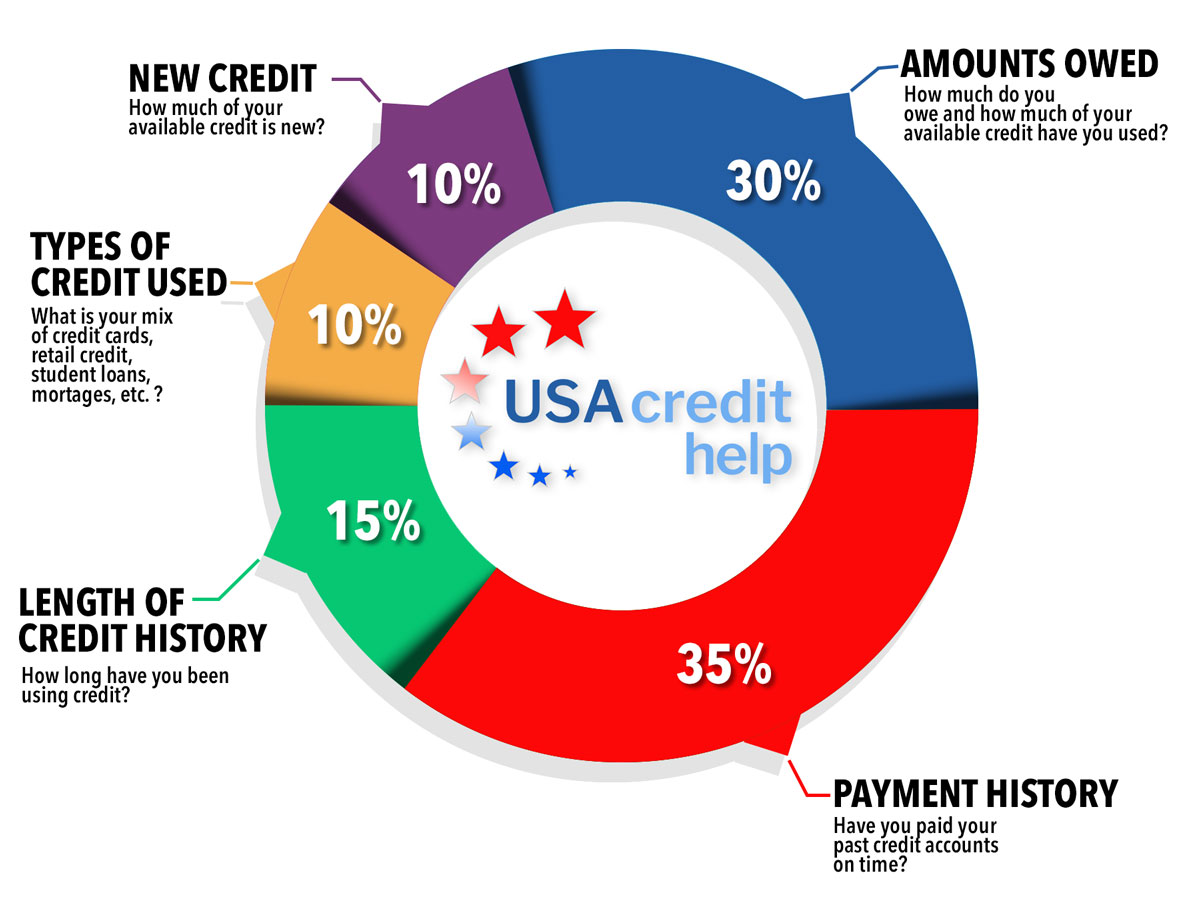 USA CREDIT HELP
The results we achieve for our clients are nothing short of amazing, using our strategic, proprietary techniques.
Sure you can fix your own credit, but it's not easy.
"I had a great experience with USA CREDIT HELP from start to finish."

Phil Martinez

Contractor
The credit bureaus don't want to be challenged, they'd prefer it if you just pay them to see your scores and go away. Most banks and mortgage lenders want to see a 650 minimum score to qualify you for a home. You'll need the credit repair expertise the USA Credit Help offer to get there fast!
See why thousands of points have been added to our client's scores!
Most Common Negative Score Factors
To remove a negative item, credit reporting agencies require you to work through their complicated online systems and send a series of formal dispute letters. To make the disputing process easier, USA Credit Help can identify and challenge questionable negative items on your behalf using our patented credit repair process.
What are the most common factors that can negatively affect a credit score?
• Serious delinquency
• Serious delinquency, and public record or collection field
• Time since delinquency is too recent or unknown
• Level of delinquency on accounts is too high
• Number of accounts with delinquency is too high
• Amount owed too high on accounts
• Ratio of balances to credit limits on revolving accounts is too high
• Length of time accounts has been established is too short
• Debt balances to income (DTI) are too high
Note that the specific wording given by your lender may be different



• All price plans include initial $9.95 setup fee and 4 complete rounds of disputes
(or 6 months, whichever comes first).
• First payment after setup fee is auto-debited in 14 days. An additional 1, 2 or 4
payment()s auto-debited at 30 day increments until plan completion.
• Total amount paid will never exceed
• $525 + $9.95 on full payment plan
• $550 + $9.95 on 2 payment plan
• $600 + $9.95 setup fee on 4 payment plan
• Additional optional rounds of disputes available for $99 each